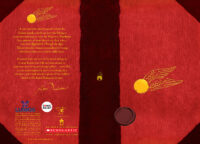 We are proud to offer the first boxed set of the complete Hogwarts Library, including Quidditch Through the Ages, Fantastic Beasts and Where to Find Them, and The Tales of Beedle the Bard. The books have been completely redesigned to form an elegant boxed set with colorful boards, headbands, footbands, and foil stamping.
Quidditch Through the Ages is a history of the sport Quidditch, answering such questions such as where the Golden Snitch came from, or why the Wigtown Wanterers have meat cleavers on their robes.
Fantastic Beasts & Where to Find Them includes a description of beasts, believed by Muggles to be mythical, like the Quintaped, the Puffskein, and the Knarl.
Tales of Beedle the Bard is a collection fairy tales for young wizards and witches.
Each story is followed by observations on Wizarding history, personal reminiscences, and information on the story's key elements by Hogwarts headmaster, Albus Dumbledore.
Ages

9, 10, 11, 12

Interest Level

Grades 3 - 5

Publisher

Scholastic Inc.

Genre

Fantasy
About the Author
J. K. Rowling
Joanne Rowling, author of the Harry Potter book series, was born in Chipping Sodbury near Bristol, England. After she graduated from Exeter University, she found work as a secretary, and later spent time teaching English in Portugal before moving to Edinburgh, Scotland, with her daughter. She currently resides in Scotland with her husband and three children.
The Reading Toolkit