War Stories: Helping Kids Find Solace in Tough Times
By Suzanne McCabe, Editor-in-Chief, Scholastic Inc.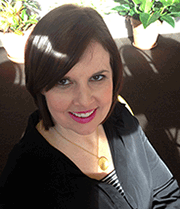 On the morning of Sept. 11, 2001, I was on a commuter ferry to New York City when a plane struck the North Tower of the World Trade Center. The sky was cloudless, giving us a clear view of Lower Manhattan even though we were 40 minutes away.
We watched from the ferry as a second plane struck the South Tower. It soon dawned on me that my brother Michael was in one of the two skyscrapers now engulfed in flames. He had started a job at the Trade Center with his best friend a week earlier.
When our ferry docked at the pier in Lower Manhattan, I scanned the soot-covered faces of the people who had fled nearby office buildings, looking in vain for Mike and his friend, both of whom had been killed.
________________________________
Like many people, I wondered, "Is this war?" I thought of World War II, and especially of Ruth Gruber, an American journalist I had interviewed a few months earlier.
In 1944, Gruber escorted hundreds of Jewish refugees from Italy to the United States. Nazi seaplanes and U-boats relentlessly pursued the Army troop transport that carried Gruber and the refugees across the Atlantic Ocean to the U.S. Despite those threats, Gruber recorded the heartbreaking stories of people who had witnessed unthinkable atrocities and lost nearly everything. If she could be that strong, I thought, so can I.
I Survived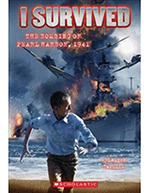 My colleague, writer and editor Lauren Tarshis, sees striking parallels between the 9/11 attacks and the bombing of Pearl Harbor on Dec. 7, 1941, which led the United States into World War II.
"There was a feeling that the world was no longer going to be like it was," Tarshis says of both events."One day you were living in one world. The next you were living in a very uncertain and frightening world. There was the sense that evil was coming from the sky in an unprovoked attack."
Tarshis is the author of I Survived, a series of popular children's books that describe the aftermath of Pearl Harbor and other real-life events through the eyes of a fictional boy who lived to tell the tale.
At a time when many children are grappling with trauma, young readers find solace, Tarshis says, when they learn that others made it through tough times: "It really does help allay kids' anxieties. They think, 'If they can survive that, I can survive this.'"
The words of survivors - in first-person accounts, novels, and historical fiction – do more than just calm our fears. They tell us about our history, about who we are and who we want to become. They make our hearts sing.
To help you talk to your students about the realities of war and terrorism - and the search for good in a sometimes-menacing world – we have assembled a booklist, lesson plans, and skills sheets. We hope these materials will encourage young people to understand the ravages of conflict and see that "the brave man is not he who does not feel afraid," as Nelson Mandela said, "but he who conquers that fear."
•
An Educator's Guide to I Survived
•
A Guide to Teaching and Talking About War With Books for Children and Teens
• To purchase
I Survived
and other titles at a discount, click
here.
Read more from Suzanne about the best practices in education at http://oomscholasticblog.com