Book Fairs Insider August 2013: Top Three Tips for Making Your Fair Great
| | |
| --- | --- |
| Chairperson's eNews | August 2013 |
Account Summary

School:SAMPLE ELEM SCHOOL
Account #:SAMPLE 123456`

Scholastic Dollars:*
Total Balance: $`358.33 Shop Now!

Profit Balance: $133.77

Expiring Reward Balance: $224.56

Review expiration dates here.

Chairperson:
RITA GOODBOOK
Welcome back!
We're happy to be partnering with your school this year to promote independent reading! We know that Book Fairs are a joyful and exciting experience for kids and families, and we're excited to help support your school's reading goals and Book Fair plans. This year we have great new ideas and valuable tools that will help you reach more readers than ever. Scholastic Book Fairs has developed new technology that supports finding books that will have children reading at the right levels, we have new resources to help teachers promote reading in the classroom, and we have fun, fresh new tools that will capture even the most reluctant readers. We look forward to partnering with you throughout the year as you Celebrate Reading with Book Fairs.
Our Top 3 Book Fair Strategies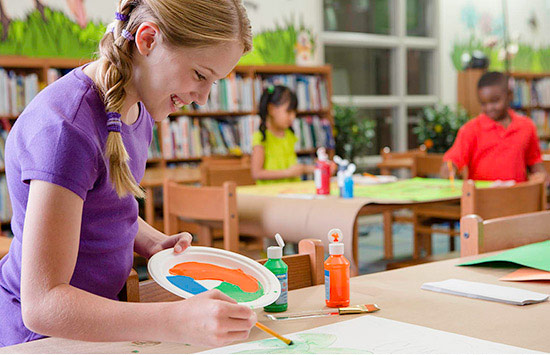 1. Recruit volunteers. Nothing gets parents and kids more involved in the Book Fair and excited about reading than volunteering. We have new ideas and resources to help you build your Book Fair Team. Find new ways to get teachers, families, and community members involved and don't forget your Student or Junior CREW members! Reward volunteers with gifts from your Pre-Fair Promotion Kit! Volunteer Promotion Kit

TIP: Search the Toolkit using the keyword "volunteers" for a host of recruitment tools.

2. Plan multiple Family Events. Accommodate busy families by offering a variety of Family Events. Research shows that the average American family buys 13 books every six months. Offering new books at affordable prices is a great way to help them obtain sought-after titles. For fresh Family Event Ideas, click here.

3.Plan a Fair for each season. We are excited to celebrate reading with you all year long! Our Book Fair titles, marketing, and technology are all geared toward helping schools connect kids to right-fit books that they want to read. To support your school's reading plans and goals for the entire school year, we have developed new Book Fair offerings for every season. To learn more out more about our Holiday Book Fair, Gear Up for Testing Book Fair, or our Summer Reading Book Fair, contact your Book Fair Consultant.
All For Books™: We're all in!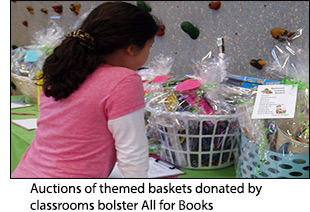 All for Books™ is a high-powered vehicle that drives your Fair revenues, benefitting your school and underserved children. Three-time National Scholastic Book Fairs® Elementary School Contest winner Sarah Svarda helps you make the most of it this fall.
Get Kids Reading More With the New
Fall Theme: Reading Oasis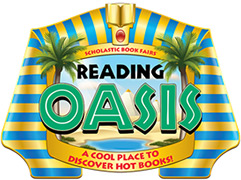 Check out the fall 2013 Ideas Guidebook flipbook for GREAT new ideas, real-world stories, and more!

Click here to learn more

Please note: The information in the guidebook above may not be applicable for BOGO Book Fairs. Click here to see the BOGO Guidebook.
Book Spotlight
Get ready for school with these great reads!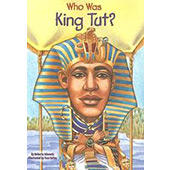 Who Was King Tut?
By Roberta Edwards
This biography offers a portrait of the young king and his family augmented with illustrations, visual sidebars, a timeline, and a complete bibliography for further exploration.
Item #338945 - $14.95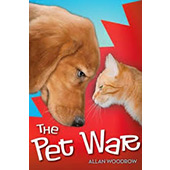 The Pet War
By Allan Woodrow
Otto wants a dog, and his sister Lexi wants a cat. Mom and dad want neither. Mom wonders who will take care of them. Will this sibling and pet competition get out of hand? You bet! Will you be rooting for Otto or Lexi?
Item #341965 - $4.99

View more featured books >>

Register for a Fun and FREE Workshop Today
Learn how you can make the most of Family Events, see what's new in the School Resource Catalog, and check out the newest titles at your fall Fair.

Register now for an upcoming session!
Find Out Why the Online Fair Enhances Your Book Fair

The Online Fair extends your Book Fair to more parents and allows shoppers access to a huge selection of books - all day, every day - while your
online store is open.

Unlock the key to success for your Online Fair